We are excited to announce Kooth's new Live Forums, live discussions on important topics related to mental health and wellbeing.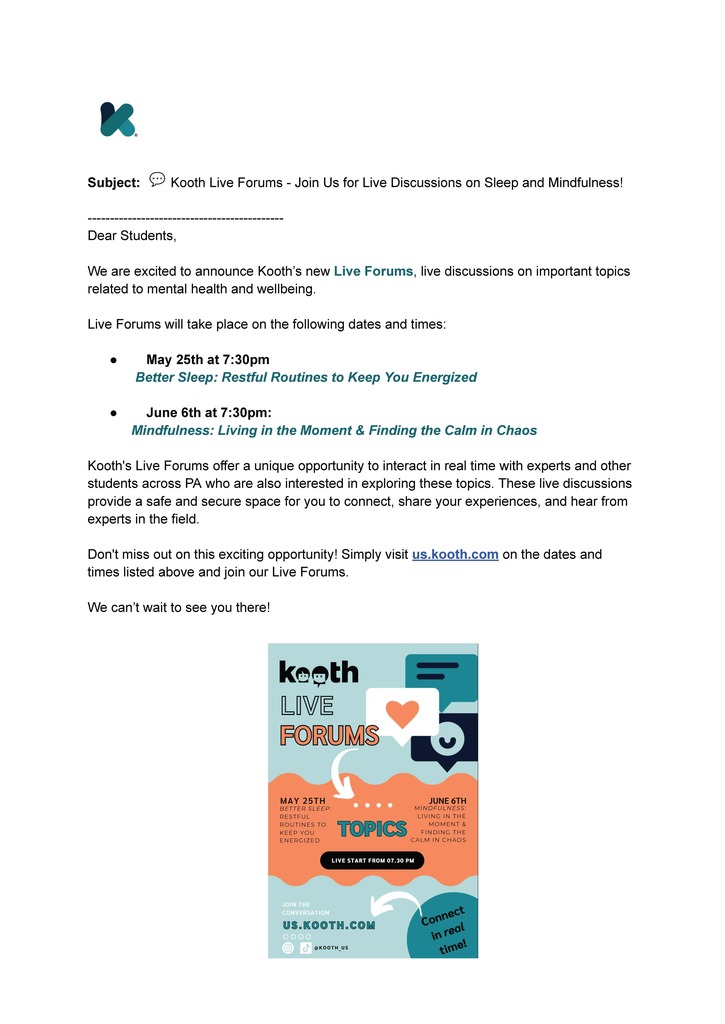 Chaperones are NEEDED for next Friday's 8th Grade Moving Up Party. If we do not get enough volunteers by Wednesday, May 31st we will have to cancel the event. Contact 484-629-4448 or email at 
pkcpta@jtasd.org
if you are able to help. Reminder: Permission forms should be turned in this week. Thank you as always from the 8th grade committee.

After school SHINE at Penn Kidder has been cancelled for today, Wednesday, May 24th. All students will be sent home on their regular buses.

PreK Open House Today, May 23rd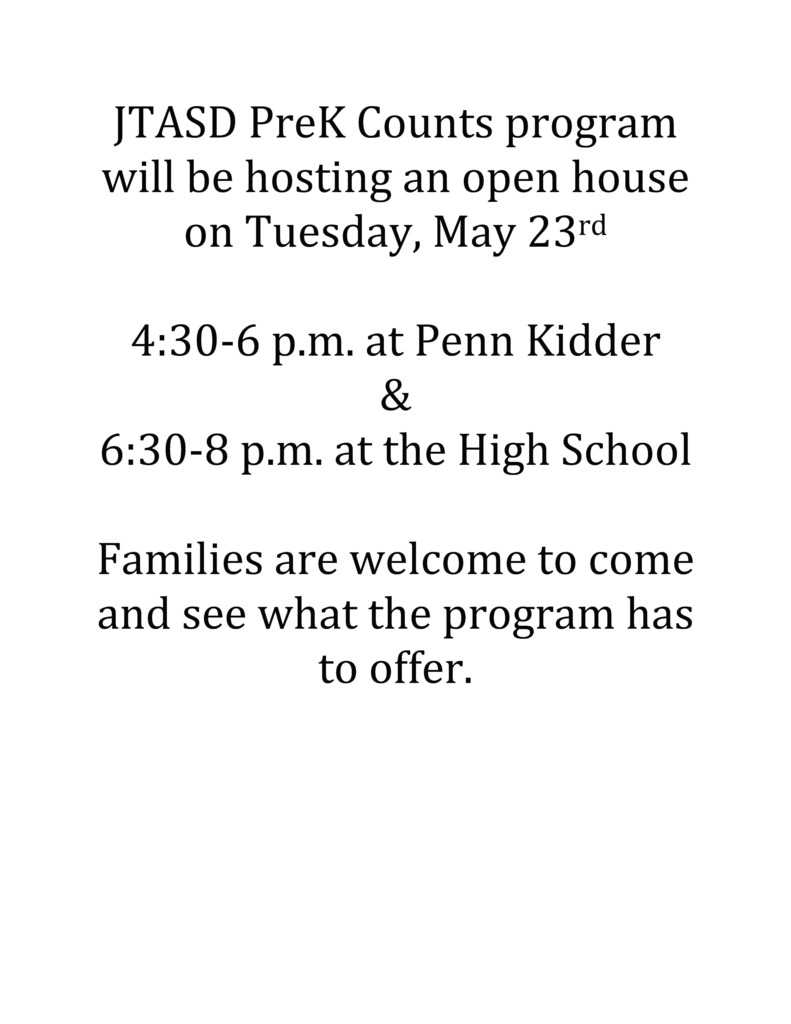 Book Fair dates: May 15, 2023 – May 18, 2023. Our Book Fair offers a cash-free payment option called e-wallet. It's a convenient digital account that your child can use for shopping at our fair. Grandparents, friends, and others can contribute, too! Funds that were not spent may be rolled over to future fairs by logging into your e-wallet account or contacting Scholastic. If your accounts has unused funds you can log-in and transfer or add money to a e-wallet account from 4/21- 5/19. If your child can't make it to the Fair, then you can still shop online at our school's Virtual Book Fair. All orders ship directly to your home, and shipping is free for book orders over $25. Don't worry your online orders will also benefit our school. Visit our Book Fair homepage to learn more and get started with e-Wallet and online shopping at:
https://www.scholastic.com/bf/pennkiddercampus
. Our Online Fair is available from 5/15/23 to 5/25/23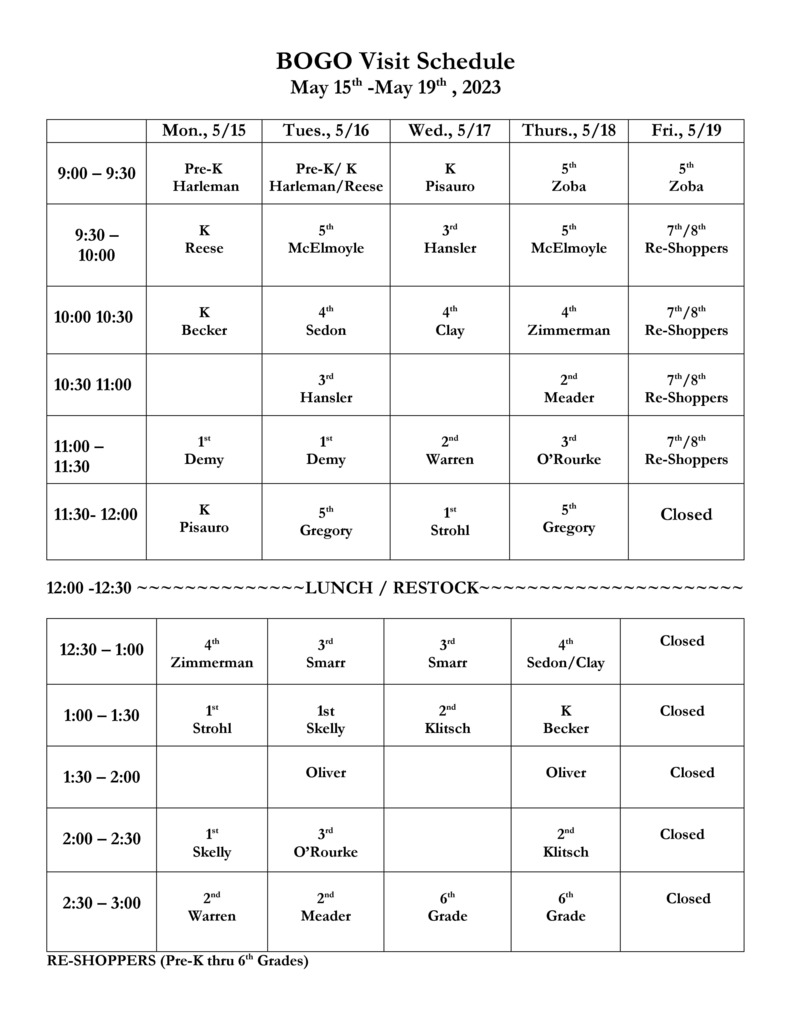 Friday, May 12th will be a 12:30 Early Dismissal Please arrive for your children 3 hours earlier than normal

Cheer Squad Tryouts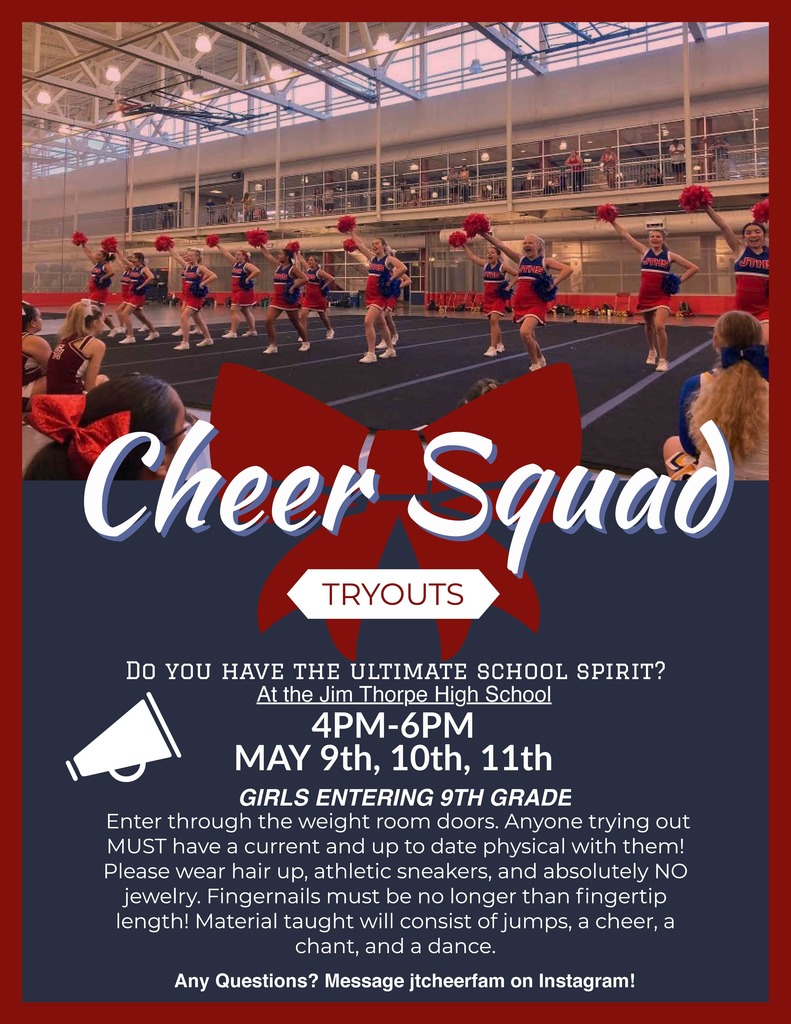 PTA Parent Shop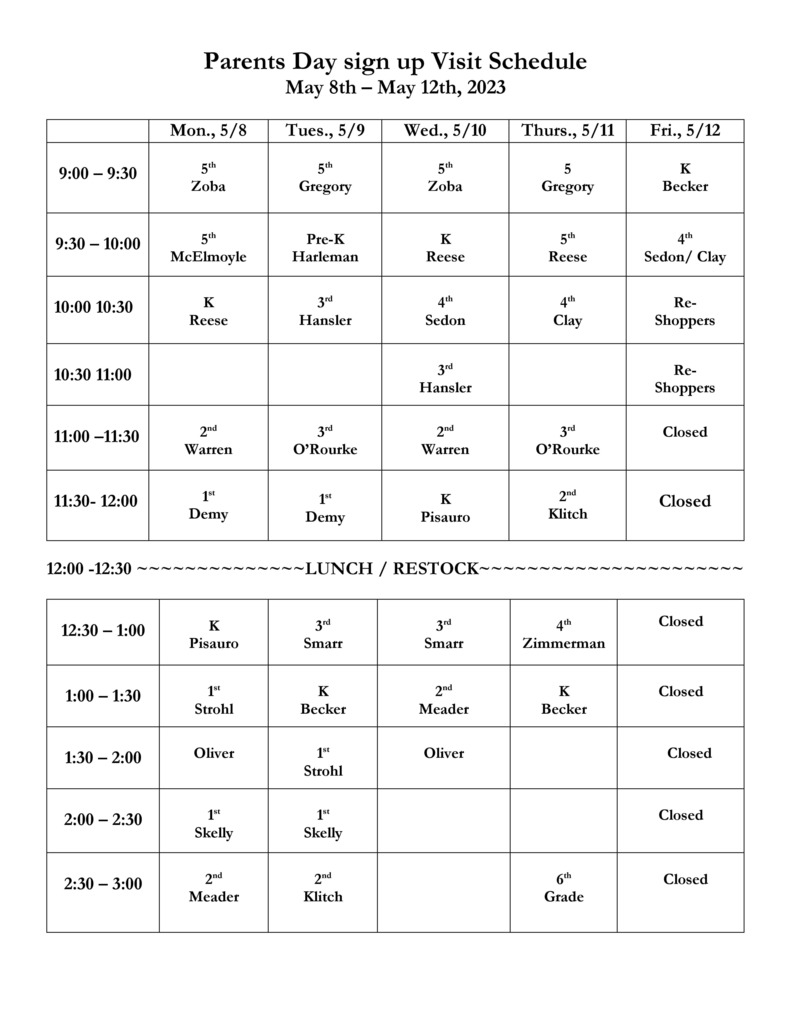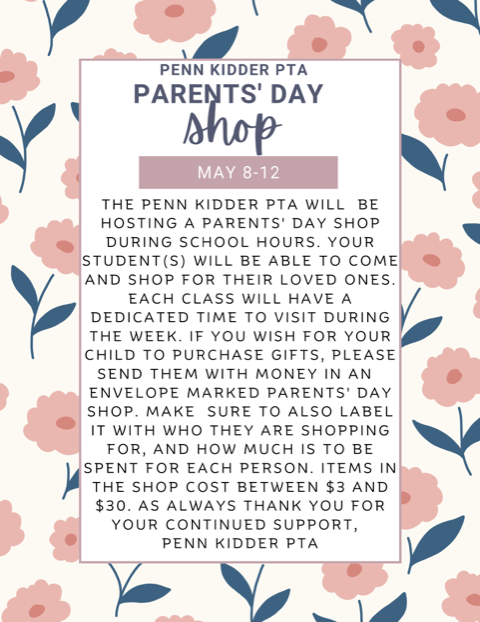 After School Tennis Club Grades 6-12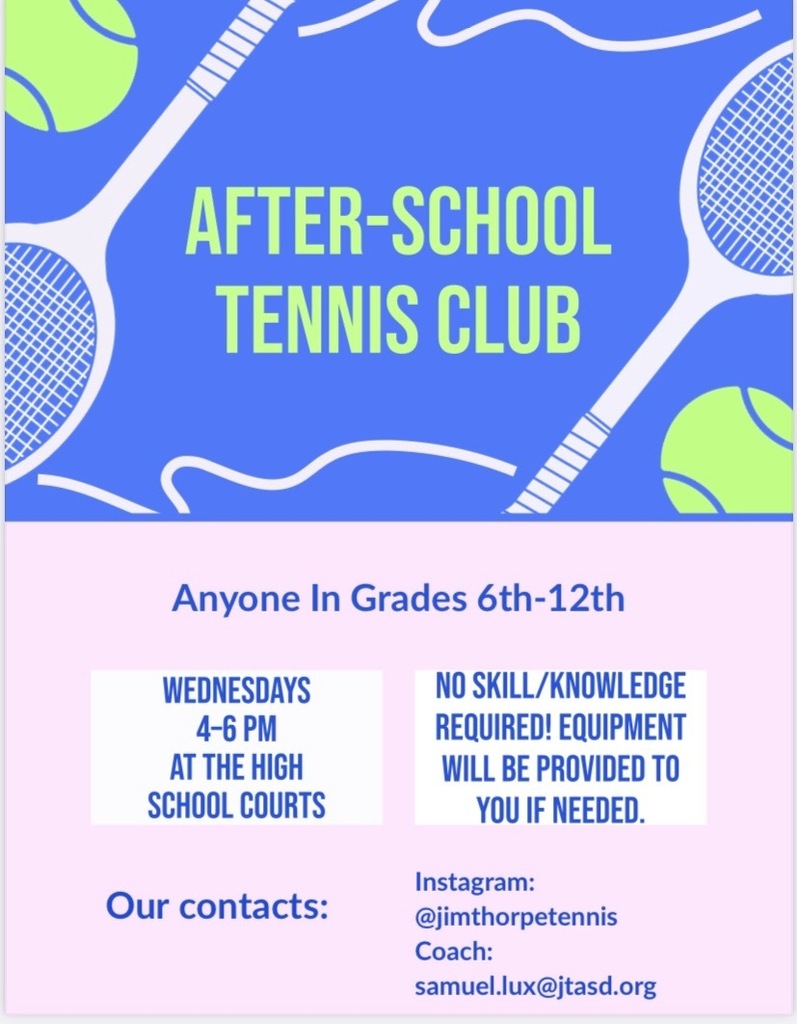 Chaperone Reminders

Drill Alert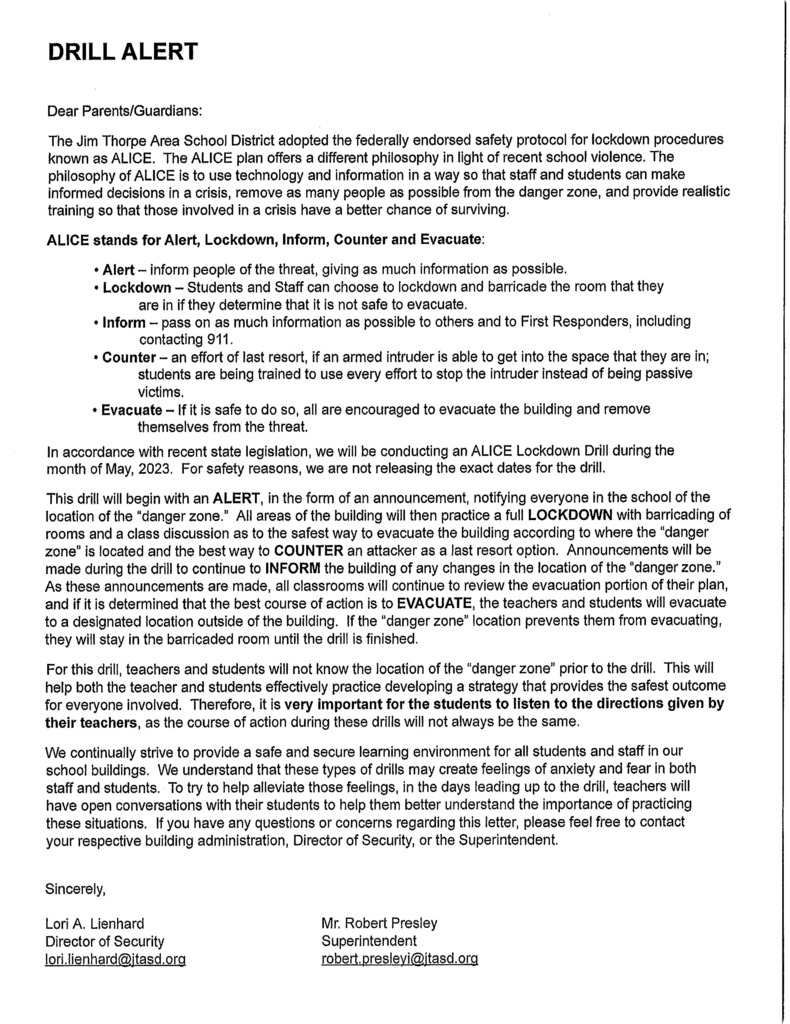 PTA Parent's Day Shop May 8-12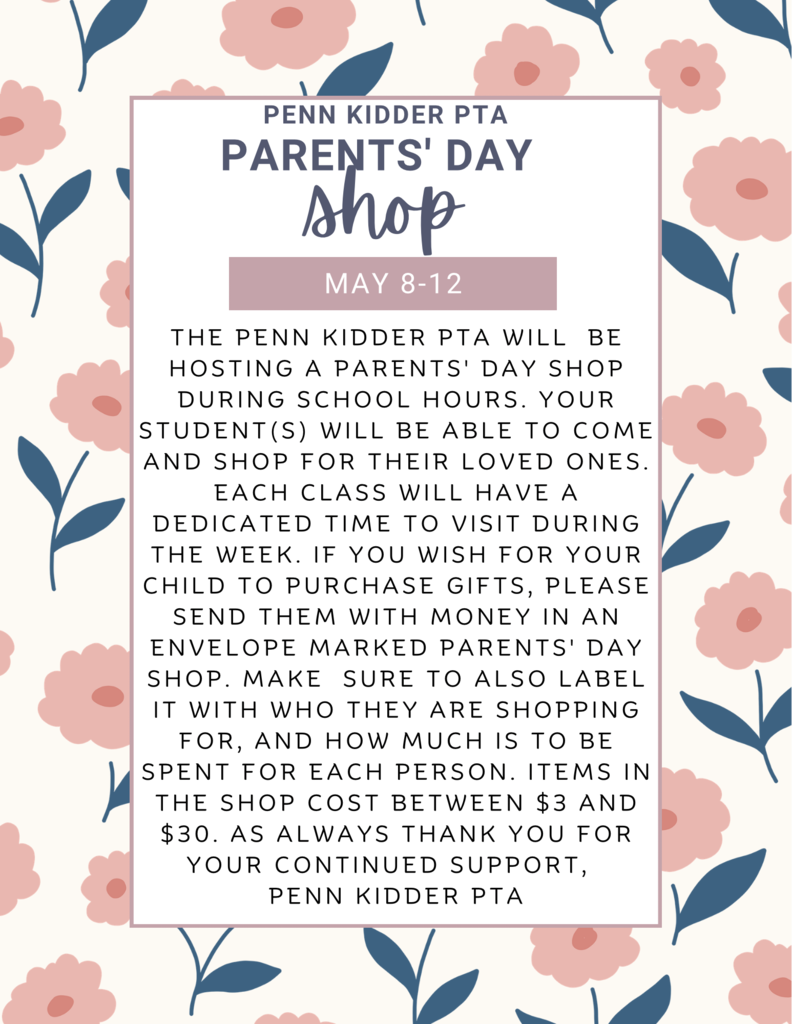 The 2023-2024 District Calendar has been approved by the Board of Education, and it is posted on the district website. Go to the district website and follow this pathway to find it: "Menu" - "District" - "Calendars". Please note that all Carbon County Schools are going back prior to Labor Day next year.

STEM Day Camp Grades 6-9

Young STEMologist Academy for students in Grades 3-5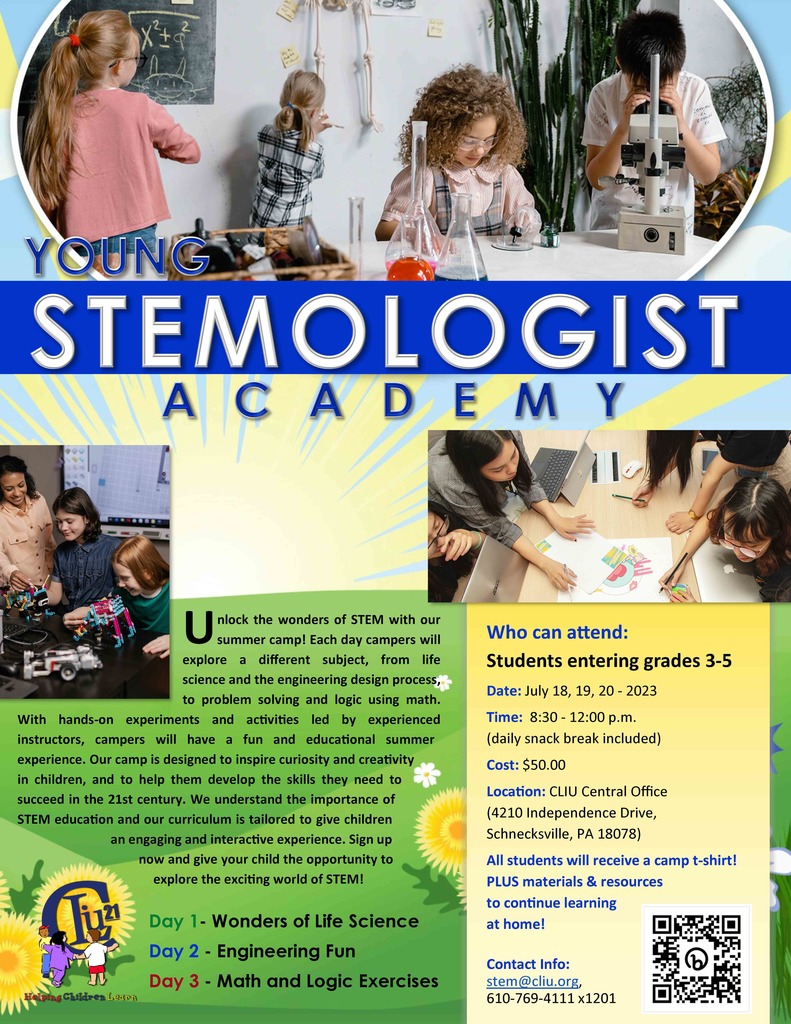 Tech Titans Camp for students in Grades 6th-8th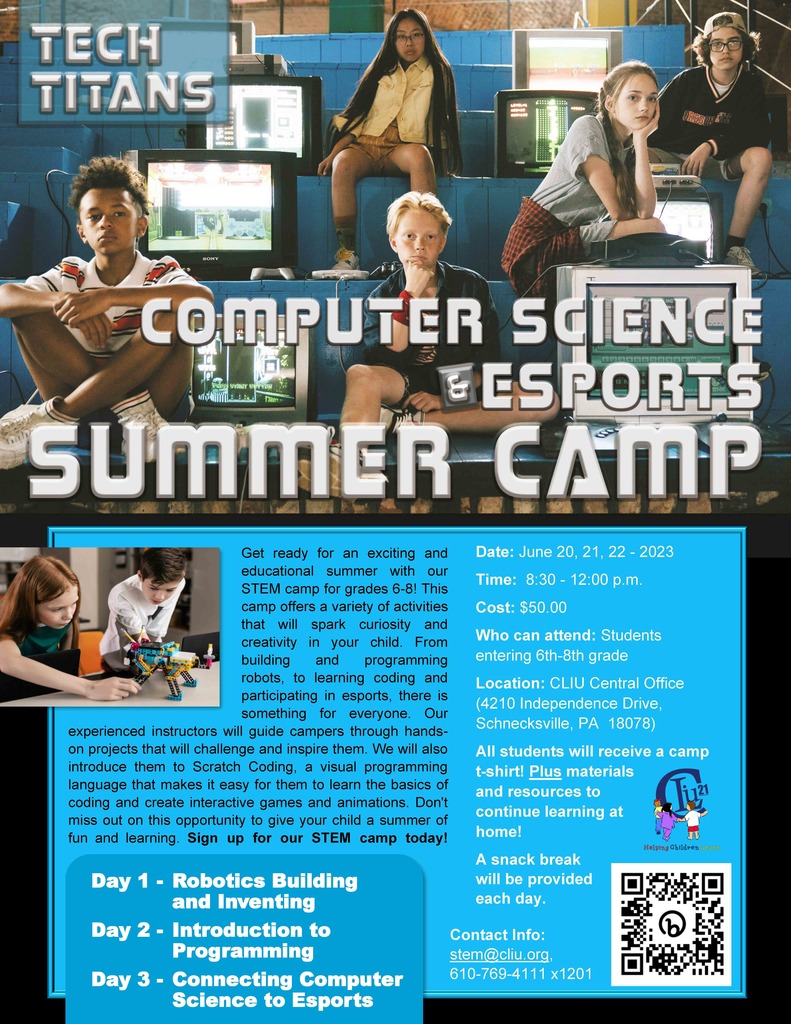 ​PSSA testing will begin this Monday April 24th, 2023. All laptops should be charged the night before each test. Parents, please remind and make sure students bring their laptops with them every single day of the testing. Thank you.

8th Grade Class Basket Raffle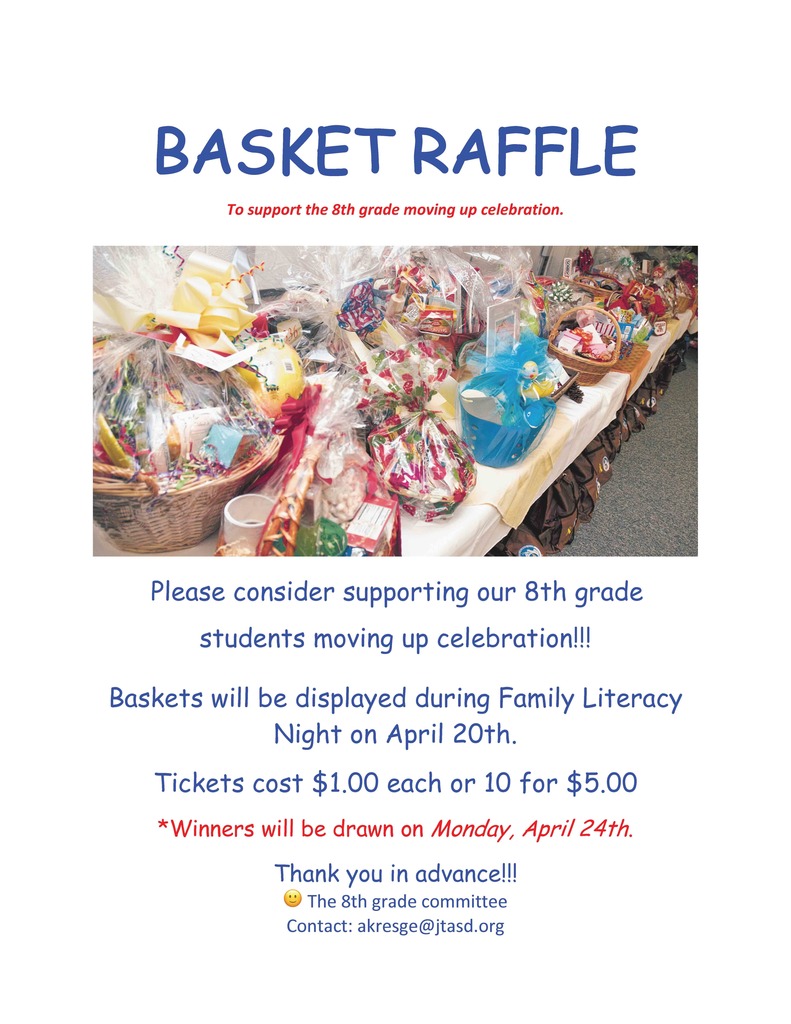 PK Students are invited to create their own trail mix snack on Wednesday, April 19th in the cafeteria during their lunches. Questions pertaining to this event please contact Rebecca Farina, Director of Food and Nutrition at
rebecca.farina@jtasd.org