Sports
Football (Grades 7-12)

Cross Country (Boys and Girls: Grades 7-12)

Volleyball (Girl's: Grades 9-12)

Golf (Grades 9-12)

Soccer (Boys and Girls: Grades 7-12)

Basketball (Boys and Girls: Grades 7-12)

Wrestling (Grades 7-12)

Tennis (Boys and Girls: Grades 9-12)

Track and Field (Boys and Girls: Grades 7-12)

Softball (Grades 9-12)

Baseball (Grades 9-12)

Powerlifting (Grades 9-12)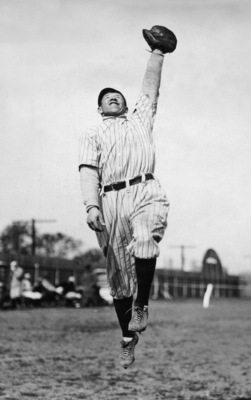 The Jim Thorpe Area School District is committed to creating an avenue for each student to participate in athletics by offering a quality athletic program. We strive to teach the values of sportsmanship, teamwork, competition, hard work, discipline as well as individual achievement. Success is not measured by the win-loss record but by the growth and development of each individual student within the community. Jim Thorpe Area School District athletic teams compete against other public and private schools as members of the Schuylkill League. The Olympians are geographically located in the Pennsylvania Interscholastic Athletic Association's District XI.
Athletic Code of Conduct
The district believes that the fundamental purpose of athletic programs is to promote the physical, mental, social, emotional, and moral well-being of its participants. It is hoped that these programs will be a positive force in preparing our youth for an enriching and critical role in life. Athletic programs are an important and integral part of the total school program and are open to participation by all students regardless of individual differences. Through voluntary participation, the participant gives time, energy and loyalty to the program. Because athletics is considered an extension of the school day program, the Jim Thorpe Area School District Athletic Code of Conduct applies to all athletes while participating in any and all phases of the athletic program, before, during, and after school hours, while in competition or practice, and all activities associated thereof. Athletes are considered ambassadors of good will and are expected to demonstrate exemplary behavior on and off the court or field. It is expected that athletes will carry the tradition of Jim Thorpe Area School District with pride and dignity. Athletics is a privilege and thus is governed by rules and regulations of the Athletic Code of Conduct. Any violation of rules/regulations of the school disciplinary code, the Pennsylvania Crimes Code, or the athletic code, will result in disciplinary action.